---
World Class boxing Fighter and former world Champion Roy Jones Jr. defeated Max Alexander by unanimous decision last night in Atlanta, Georgia last night. Roy has been working exclusively with the number one professional boxing trainer in the area, Tom Yankello in hopes on rejuvenating his career.
The Washington Post has a description of the fight:
Roy Jones Jr. won a 10-round unanimous decision against Max Alexander on Saturday night, snapping a three-match losing streak.
Neither fighter made a big impression, and there were no knockdowns in the fight at the Atlanta Civic Center. But Jones fought the more stylish fight while winning all three judges' cards: 100-90, 99-91 and 100-90.
The 42-year-old Jones (55-8-1) rarely pressed over the first seven rounds, but put together several combinations in the eighth and 10th rounds to beat Alexander (14-6-1).
They also mention Jones and improvements with his cardio:
"I went up there to get checked out, make sure I was OK, make sure my heart was OK and all. And I was training hard like I should have been doing," Jones said. "Also, the thing I worked on was not spending so much energy, so much useless energy. Don't be bouncing around for nothing. "
Jones pulled that off.
Prior to the eighth round, his best work came in the form of lunging — often wild — lefts and rights as he kept his distance from Alexander. Occasionally, Jones ripped off combinations in clench situations as Alexander kept switching from right- to left-handed styles, but until the late rounds he was not impressive.
"He was taking his time, but I was there for the whole night," Alexander said. "He thought I was going to lay down. I could have done a little bit more. If it was a 12-round fight, I think I would have stopped him."
Read the entire report HERE
Props to MiddleEasy.com

Coach Greg Jackson is not only the greatest MMA coach in the world, but he's also a pretty awesome life coach too. Watch this video a time or two and you will quickly see hear Coach Jackson teach Jon Jones how to work the crowd and you, the fans.
I can't figure out whether this is the worst thing I have ever heard or the funniest. I'm thinking funniest:
Get some fans *shrugs*
Frank Mir attempted to take Nog's arm back to Vegas with him. The evidence is above, click HERE to read the recap and see the gif.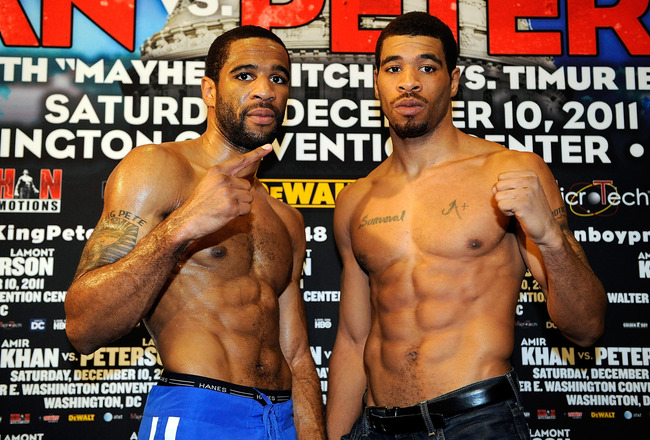 Amir Khan heads to the nation's capital to take on Lamont Peterson tonight in what is reportedly Khan's last fight at 140lbs. The results and play by play will be posted every 2-3 rounds.
Check them out after the jump:
If you didn't get the chance to watch UFC 140 tonight, never fear as always we got your back. I will be posting the results two at a time (give or take) throughout the night. Don't forget Amir Khan is fighting tonight too and you can get those results here as well:
Check out the play by play,results and GIFS after the jump: